A GREAT WAVE OF PRAYER
The Archbishops of Canterbury and York have written to every serving parish priest in the Church of England expressing their longing "to see a great wave of prayer across our land, throughout the Church of England and many other Churches" from 8th-15th May (the week before Pentecost Sunday).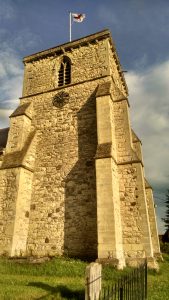 Details of our benefice prayer times at Stone church can be found here Prayer week 2016.
Below are some photos showing a few of the prayer stations set out within the church.