The Benefice Ministry Team
The Rector
Revd Cassa Messervy became rector of the Wychert Vale Benefice in April 2021.She was previously vicar of Holy Trinity Church, Seer Green and Jordans and before that had a career in education. Cassa has served more widely in the diocese in various roles such as Associate Area Dean of Amersham Deanery, a member of Oxford Diocesan Synod and Bishop's Council. She is passionate about children, schools and families ministry and has been involved with Lighthouse Beaconsfield, planting new family focussed congregations and has served as a governor in several schools. Cassa has an academic interest in ecclesiastical law. She is married to Myles, an electrical project manager for SSE and they have three school aged children.
The Associate Rector
The Revd Canon Dr Phil Groves
Phil joined our benefice team in 2016. He has a depth of experience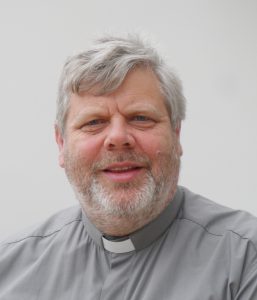 of parish ministry and world mission. He loves telling stories that engage people of all ages. Before coming to the benefice, he worked at the Anglican Communion Office for 10 years where he enabled Anglicans around the globe to listen to the experience of LGBTI+ people and then developed processes of mutual listening and reconciliation. He is the co-author of Living Reconciliation – a book recommended by Archbishop Desmond Tutu and Archbishop Justin Welby. He is also the chair of the Anglican Peace and Justice Network.
He was a lecturer in theology in Tanzania, and worked in parishes in Leeds and Melton Mowbray.
Revd Jonathan Hawkins: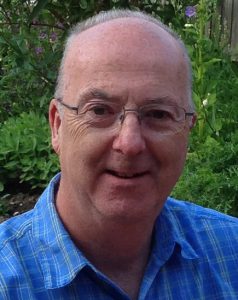 Jonathan, a retired Chartered Surveyor is an Associate Minister living in Haddenham with a focus on Kingsey and Haddenham and has served across the benefice since Sept. 2010. He is currently also Area Dean for Aylesbury.
Revd Trish Mander:
Trish and her husband Alan have lived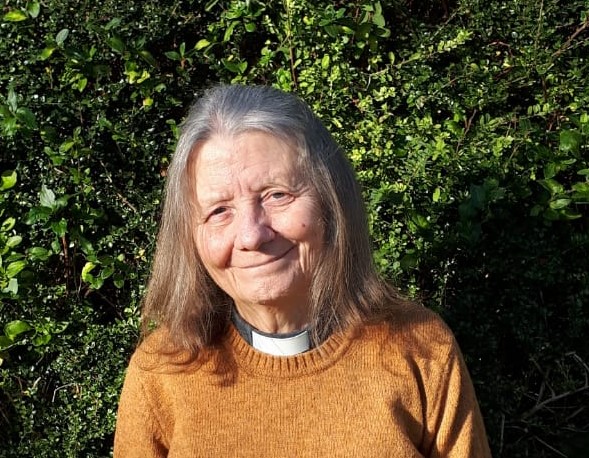 and worshipped in Haddenham since 1979, and have raised their family here. Trish went on to work in education and later to be ordained in 2013. Since ordination her ministry has been mainly focussed in Haddenham and Kingsey. She is trained in spiritual direction and is passionate about the power of listening, both to God and one another, and letting God's word inform and nourish the realities of everyday life, it's changes and challenges.
Revd Nigel Featherston: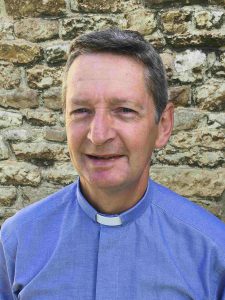 Nigel was ordained in 2017 and priested in 2018 having previously been a licensed lay minister in the benefice. Now retired from secular work, Nigel is an Associate Minister with a focus on Dinton where he lives, Stone and Cuddington.
Revd Clare Joyce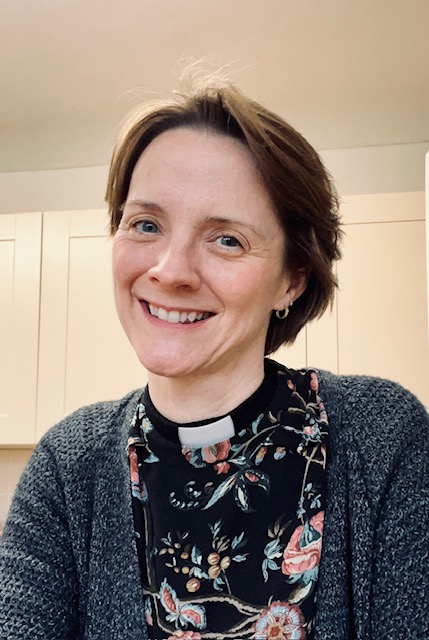 Clare joined the benefice as curate in July 2022. Before training for ordination Clare was a teacher and enjoyed time working as a secondary school music teacher and more recently, a primary school teacher. She has also worked in UK and abroad in diocesan and parish church roles. Clare is Mum to two school aged children and loves music, painting and long walks!
Ven Dr Gordon Kuhrt retired to Haddenham in 2012. He regularly takes services and preaches in Aston Sandford, Cuddington and Haddenham.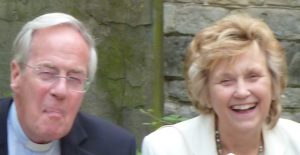 Olive Kuhrt: is retired but is an active LLM based in Haddenham who also regularly plays for services within the benefice.
Authorised Preachers: We have four authorised preachers: David Pickup;  Andy Hardy;  Graham Carr; and Prof Markus Bockmuehl. We also have a number of more occasional preachers and service leaders who are members of the preachers group.
Benefice operations management
Wychert Vale Benefice has a large volunteer ministry team and highly enabled lay people serving in every aspect of the churches' ministry. Youth ministry, Fresh Expressions, ministry to elderly people, healing ministry and many other areas are lay-led. This creates a dynamic situation and also one that needs considerable nurture and management.
The Haddenham Benefice has been supported by the Parish Office in the St Mary's Centre in Haddenham. On becoming Wychert Vale Benefice, the parish office was re-named the Benefice Office and has widened its scope to provide management for the new benefice.