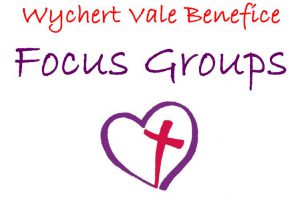 Wychert Vale is a network of Christian communities that connect together. Church is about building relationships, worshipping God, sharing the ups and downs of life, growing and sharing our faith, and reaching out to a world in need. Focus Groups are a way of getting together in smaller, informal settings and exploring these issues.
Autumn 2017: Weeks beginning 25 Sept, 9th, 23rd Oct, 6th, 20th Nov, 4th Dec
What time of the week will these groups happen?
They can be: evenings, daytime, midweek; weekdays and at weekends. Some may vary. You can find a group that will fit your own free time.
I'm already in a homegroup, can I join a focus group as well?
Yes! Focus groups are similar to homegroups but are time limited and have a specific focus. If you are new to church, you may like to try a focus group for a term and then try a homegroup, or continue with another focus group. If you are already in a homegroup, you may like to try a focus group alongside for a term.
MORE DETAILS: Focus Groups Autumn 2017
How do I book?
You can fill out the Focus Groups Sign up form, print it out and give it into the benefice office.
You can also book by writing to: office@wychertvale.org
or phoning: 01844 291108. Please give your name, contact details and which group you would like to join.